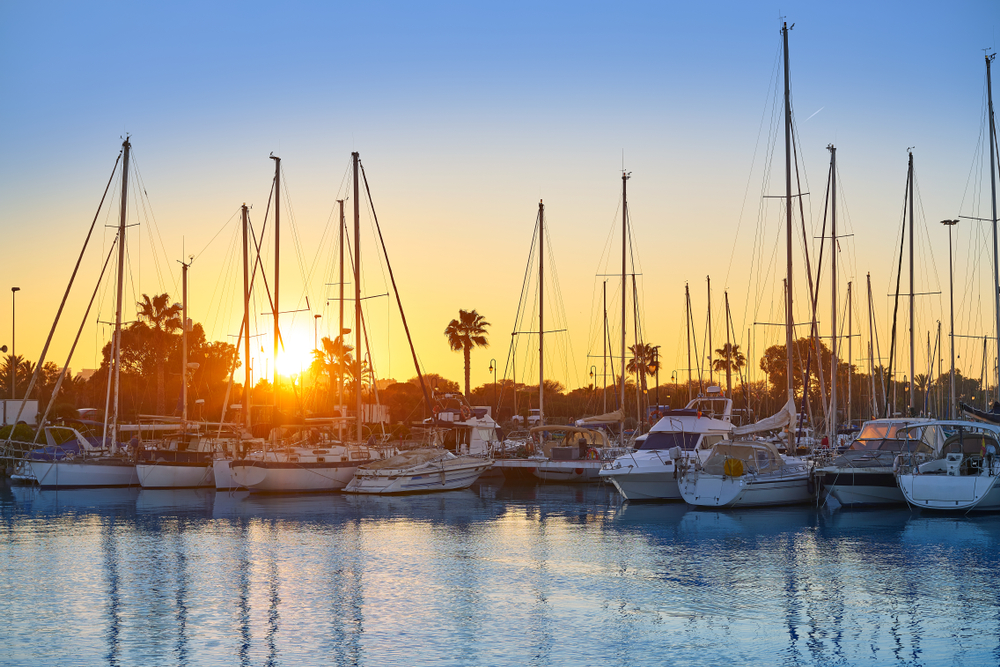 Spain is Voted as the Second Most Sought After Place to Live for Expats
The Best Places in the World to Live for Expats & Spain has been voted as the second most sought after destination from a poll of 12,000 expats globally. Consistently voted within the Top Ten, Spain is expat-friendly for a number of different nationalities including the Brits, Dutch, French, German and Scandinavians, though it only achieved a 5th placed position last year. It's therefore a significant improvement for 2023 and it's hopefully only a small matter of time before the country is ranked first!
In order to determine the final rankings, members of the poll were asked for their thoughts on a series of categories which covered various lifestyle aspects within their country. Amongst others, these categories included Culture, Climate, Sports and Leisure, Gastronomy options and nightlife.
Of course, you'll probably have your own experiences and thoughts on the subject, however, given that we are here to help people find their dream home on the Costa Blanca or Murcia, here's our reasons as to why Spain, and particular the Costa Blanca & Murcia, are such attractive destinations for people looking to live and work abroad:
Climate: Due to Spain's geographical location, both the Costa Blanca and Murcia enjoy a Mediterranean climate with over 300 days of sunshine each year. The winters are mild, and the summers are hot, making it an ideal location for those seeking a decent all year-round temperature.
Beautiful Beaches: Both regions are blessed with stunning beaches and a long coastline along the Mediterranean Sea. The sandy beaches and clear waters offer plenty of opportunities for relaxation and water-sports, perfect for enjoying life with family and friends. Many of the beaches along the coastline also meet the standards of the 'Blue Flag' scheme, such as those at Guardamar Del Segura.
Affordable Cost of Living: Compared to some other Western European countries, Spain generally offers a more affordable cost of living. Housing, food, entertainment, and healthcare costs are relatively reasonable, allowing expats to enjoy a good quality of life without breaking the bank. Inflation rates currently are at 1.89% compared to just over 7% in the UK and the current rate of interest is just over 4.25% compared with 5.25% in the UK. Property prices, although on the rise, are still really decent, meaning you can get a lot more for your money here, whether it's a new build or a re-sale.
Infrastructure and Amenities: The Costa Blanca and Murcia have well-developed infrastructure, including modern amenities, healthcare facilities, schools, and transportation options. This level of development makes it easier for expats to integrate and adapt to the new environment. Healthcare is highly rated in Spain, (in 2021 it was ranked 4th in Europe & 8th in the World) + most primary healthcare is free for residents though there are options available for healthcare insurance.
Cultural Richness: Spain has a rich cultural heritage, and the Costa Blanca and Murcia regions are no exception. Expats can immerse themselves in traditional Spanish festivals, the exquisite Mediterranean cuisine, flamenco and dancing, arts and crafts plus historical sites from ancient Roman ruins to medieval castles and Moorish influences.
Outdoor Activities: The beautiful landscapes, mountains, and coastal areas offer a wide range of outdoor activities such as hiking, golfing, water sports, and cycling. Expats who enjoy an active lifestyle will find plenty of opportunities to stay fit and explore the natural beauty of the region.
Accessible Travel: The Costa Blanca and Murcia are well-connected to major airports such as Alicante-Elche and Corvera, making it easy for expats to travel to and from their home countries or explore other European destinations. The AP-7 highway also connects Murcia and Costa Blanca easily with the rest of the Country, so if you want to take a trip to explore further afield, it's easy to do so.
Overall, what you'll get here is a comfortable lifestyle, a mild climate, and a mix of cultural experiences in beautiful surroundings. Of course, as everyone's preferences and priorities will differ, it's essential that you visit the region and assess whether it aligns with your specific needs and expectations before making the decision to relocate. Our team at Simply Spanish Homes would be delighted to help you – please contact us with any further questions you may have.
Going back to the poll & the results, the other countries within the Top Ten included Mexico, Panama, Malaysia, Taiwan, Thailand, Costa Rica, Philippines, Bahrain and Portugal. Australia came 20th on the list, Greece was 25th, Cyprus was 32nd closely followed by France, and Italy came 47th.