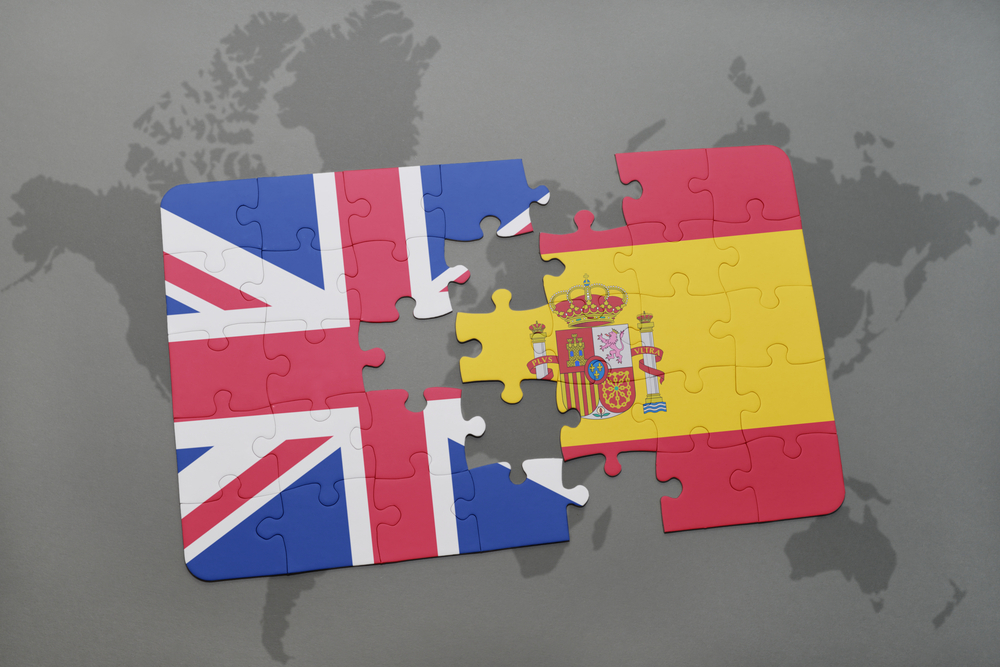 Brexit – Current Rules & Visa Options
'I'm based in the UK, Can I still Buy Property in Spain' – Six years ago and this is still probably one of the most commonly asked questions we get when clients are just starting out on their Spanish Real Estate Journey. The answer is of course a resounding YES, and although a few things have changed in terms of residency, you still have the right to buy, it won't cost you any more money, you still have the right to rent it out, you can still visit regularly and fundamentally the buying process is still pretty much the same as it was before.
Further good news is that there's still plenty of interest in Spanish Property, and going by a recent article which showed that Foreign Investment in the first half of 2022 was the highest it's been since 2007, demand isn't dwindling and if anything it's only growing stronger, especially now as the cost of living & rising inflation in the UK means people are looking for cheaper alternatives & a cheaper lifestyle, whilst still maintaining a certain level of quality, something that Spain is renowned for.
If you still need some re-assurances, just take into consideration that of the 72,987 homes sold in the first half of 2022, just under 8000 were Brits, closely followed by Germany and France, so if those people can do it, so can you – as long as you have the necessary funds of course, which need to cover the purchase price of the property plus the purchase tax, the Notary Fee and other miscellaneous expenses such as your legal fees.
One of the first things that you'll need to look into getting is your NIE (which is essentially your Spanish Identification Number) and whether you are buying as a Resident or as a Non-Resident (both of which are still possible after Brexit) you won't be able to complete the purchase of your property without one. To make things even easier, it will also be recommended that you open a Spanish Bank Account so you can prove you have the means of payment and will be able to pay any taxes you owe on the property once it's legally yours. Just a word of advice, be sure to look at using a currency company to help you with your currency transfers (it will be much cheaper in the long run), as since Brexit many Spanish banks have put charges in place to transfer money between Spain and the UK.
We won't go into the physical process of Buying a Property in Spain, as that hasn't really changed much since Brexit – but if you want further info on that please contact us directly here.
If you do end up buying a permanent home or a holiday home in Spain, you will still be required to pay taxes but many of the obligatory ones in relation to actually owning your home haven't changed as a result of Brexit. You'll still need to pay the IBI & VAT, and although Brexit did not negatively or positively affect the rate of inheritance tax, UK residents will still be liable to pay it at the same rate as Spanish or EU citizens. The only real change is if you choose to rent out your property, the tax payable increased from 19% to 24% & you can no longer deduct allowable expenses. Don't switch off renting out your property just yet though – Spain is still one of the most favourable holiday destinations for the Brits, so rental demand is still high, during the Summer months. It's also still easily achievable to get a decent yield for a long term rental.
One of the biggest changes in all of this was essentially visitation rights, as since Brexit UK Nationals no longer benefit from freedom of movement and there are now restrictions on living & working in the EU, which of course includes Spain. According to current rules UK Nationals can now travel to the EU at any time provided you do not stay longer than 90 days in any 180 day period. Any longer than that and you'll need to look at other options such as applying for a visa or a residency permit for you and your family. Many Brits chose to move permanently and continue to do so as they look to take advantage of the Spanish climate& the Spanish lifestyle, however, if that's not for you right now, the 90 day ruling does still give you enough time throughout the year in which to enjoy your property.
If you do decide to go down the visa route, then depending on your circumstances there are a few options. Firstly, of course, you can apply to become a full resident of Spain, which would also include being a full tax resident, but if that doesn't work for you then the two easiest ones available for UK Nationals are the Non-Lucrative Visa & the Golden Visa. Essentially the Non-Lucrative Visa is designed for those who wish to reside in Spain without carrying out any work or professional activity for Spanish companies (so it's perfect for those who wish to retire or those who wish to work remotely for any companies or clients abroad), whilst the Golden Visa is essentially designed for those who wish to invest in Spain with a minimum of €500,000. The Non-Lucrative visa gives you up to one year residency, after which you can renew for a further two years, twice, before applying for permanent or long term residency. The Golden visa will also be granted for a one year term, during which time a residence permit can be requested which will be granted initially for two years before being extended to five years upon application.
Further benefits of the Non-Lucrative visa include being able to work remotely, family application for a joint visa & free movement within the Schengen area. Further benefits of the Golden Visa include a quick application and easy renewal process, no minimum stay in order to renew it, spouses and dependants inclusion, no restriction on movement within the Schengen area and the ability to maintain a legal tax regime outside of Spain whilst fulfilling all tax law requirements.
There is also talk of a Digital Nomad Visa which would give Non EU Nationals such as Brits the chance to live and work in Spain for a period of up to 5 years. Applicants will need to demonstrate that they have been & will continue to be working remotely for at least one year prior, and have a contract of employment. If freelancing, they will need to show that they have been regularly hired by a company outside of Spain. Originally, the plans were to introduce the Digital Nomad visa in January 2023, but nothing has been released yet…so keep an eye out for further information on this.
Just as a final point, before signing on that dotted line we always recommend speaking with a legal representative to ensure you purchase securely and safely whilst also ensuring you meet the correct requirements for entry, whether you plan to stick with the 90 days ruling, or whether you plan to go down one of the visa routes.
So – if you are now ready to start your Real Estate journey, here's just a few of the properties we've taken on recently. For further information click on the properties directly, or contact one of the team. All the best & we hope to speak with you soon.