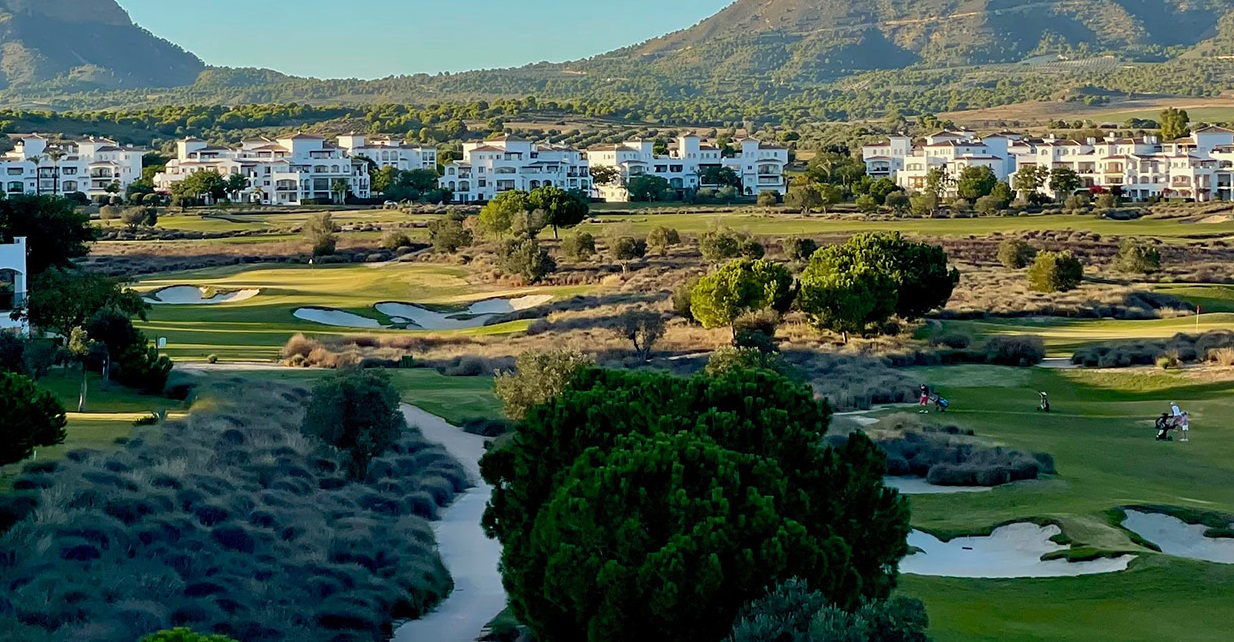 Why the Region of Murcia Should be the Place You Call Home
Murcia or the Costa Calida, is a beautiful region in South-eastern Spain, and is extremely well known for its warm climate, friendly people, and rich cultural heritage. Synonymous with expats looking to enjoy the delightful Spanish lifestyle at an affordable cost that is cheaper than many other areas of Spain, it is a popular destination for tourists and expats alike. If you are considering buying property in Murcia, here are the top five reasons to do so:
1. Affordable prices
Murcia is one of the most affordable regions in Spain, with property prices significantly lower than in other popular coastal areas. This means you can get more for your money, whether you are looking for a modern apartment, family villa or traditional townhouse. Just to give you an idea of prices Simply Spanish Homes have a brand new villa for sale in Roldan which offers a private pool and stunning views for just €275,000 which you can see here or if you are looking for an apartment, they have plenty of options including this two bed/one bath property on Hacienda Riquelme Golf Resort for just €94,000, which you can see here.
2. Excellent weather
Murcia enjoys a pure Mediterranean climate, with over 300 days of sunshine per year. The summers are hot and dry, while the winters are relatively mild which makes it an ideal place to buy a property if you are looking for a warm, sunny climate all year round. Of course, it has the odd rainy shower here and there, but compared with the UK for example, you are able to stay dryer for longer here on the Costa Calida. It can get up to an average high of 34 degrees in the peak months of July and August whilst in December and January it can reach anywhere from 5 degrees to 16 degrees. What happens, when it's good weather? People want to get out and hit the beach… so it probably makes sense to also mention that during the Summer the sea can reach temperatures of 23 to 27 degrees, whilst in Winter it gets up to about 14 to 17 degrees.
3. Beautiful natural landscapes
Murcia is home to some of the most stunning natural landscapes in Spain, including the Sierra Espuña mountains, the Mar Menor lagoon (which is within easy reach of the most popular expat towns in the region) and the Cabane Natural Park. These areas offer plenty of opportunities for outdoor activities, including hiking, cycling, and bird watching, so owning a property in Murcia means you can enjoy these beautiful landscapes whenever you want. In terms of Cycle routes, you've got the family and child friendly routes of both Greenway of the North West & the La Manga Costal Route, and for those looking for something more challenging there's the Ricote Valley and Sierra Espuña. If you'd class 'Beaches' as a Beautiful Natural Landscape then you can refer to our area guide here giving information on some of the Best Beaches on the Costa Calida .
4. Vibrant culture
Like many regions throughout Spain, Murcia has a rich cultural heritage, with many festivals and events throughout the year. In fact, there's a saying which is that you could (in theory) travel around Spain and never work a day in your life, given that somewhere in Spain, there will be a National Holiday! The people of Murcia are known for their friendly and relaxed lifestyle, and the region has a lively and vibrant atmosphere. Owning a property in Murcia means you can immerse yourself in this culture and enjoy everything the region has to offer. Some of the best ones to be a part of include the Holy Week of Easter (Semana Santa), the Murcia Fair with music, dance and food which takes place in September, the Historical festival of Cartagena which tells the story of their fight against the Romans, and the Festival of San Javier which takes place during July with local artists, international bands, food and dancing!
5. Great location
Murcia is located in the southeast of Spain, making it a great base for exploring the rest of the country, and given that it's well-connected by road and rail, with easy access to other major cities like Madrid, Valencia, and Barcelona it will come as no surprise that many Spanish families also choose to have holiday homes here. Essentially Murcia can give you the best of both worlds – a beautiful, tranquil location to call home, and easy access to everything else that Spain has to offer. Don't forget that you've also got two other fabulous regions nearby, the Costa Blanca South & Almeria, and it's not too far of a drive to reach the well-known towns in those regions, if you fancy a day trip to somewhere different. The main route in and out of Murcia for tourists and expats is Corvera Airport, which overtook Murcia San-Javier in 2019. It serves both domestic and international destinations including the UK, Germany, Norway, Belgium and the Netherlands. The other Airport one could travel to is Alicante, which is around an hour to two hours' drive, depending on where you are.
In conclusion, buying a property in Murcia is a great investment for anyone looking for an affordable, beautiful, and vibrant location to call home. With excellent weather, stunning natural landscapes, a rich cultural heritage, and a great location, there are many reasons to consider buying property in this beautiful region of Spain.
If you'd like further information on Buying Property in Murcia – please contact us.